Kodi 19 Matrix released: Working Addons, New Features, Download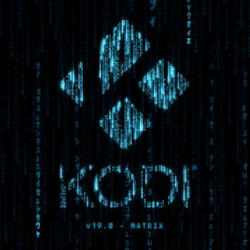 Kodi 19 Matrix has been released and comes with a lot of new features and functionalities. Read our guide to find out about all major changes, the impact on Kodi addons and download links for all platforms.
Important information about Kodi addons
Most of the Kodi addons are currently not working with Kodi 19 Matrix! As of now we highly recommend to stay with the latest Kodi 18 Leia version which is 18.9.
With Kodi 19 Matrix the media center moves over to Python 3. Python is the programming language all Kodi addons are written in. Since Python 2.7 – the version used up until Kodi 18.9 Leia – has gone out of support the move was a necessary step.
Python 3 has no backwards compatibility which means all existing Kodi addons need to be rewritten by the developers. While it's highly likely that some of the popular addons eventually get an update to support Kodi 19 most of the extensions will never work with the new major release.
We suggest you to wait a couple of months and continue using Kodi 18.9 Leia instead which is of course still working flawlessly.
Popular addons working with Kodi 19 Matrix
All Kodi addons from the official Kodi repository (pre-installed)
Kodi 19 Matrix major changes and new features
Please remember that Kodi is an open source and non-commercial project, free to use by everyone. All developers are working in their free time to improve the media center software and add new features on a regular basis.
Some important key figures regarding Kodi 19 Matrix:
Nearly 50 open source developers contributed to the new version
5,000 commits and 1,500 pull requests since Kodi 18 Leia
5,500 changed files
600,000 lines of code added, changed or removed
Countless hours of testing, debugging and optimizing
Addons and Scrapers
Addons must be written in Python 3
From now on Kodi will enforce the origin of installed addons and their dependencies

Third-party repositories are not able anymore to overwrite code of addons installed from a different repository

XML metadata scrapers for movies and TV shows replaced by new Python scrapers
New Python scrapers for music
Playback
Video

Support for AV1 video codec
HLG HDR and HDR10 support on Windows 10
HDR10 and dynamic Dolby Vision HDR support on Android

Music

Improved metadata handling for music
New visualizations for music

Gaming

Improved quality of "Pixel Art" games
Kodi on iOS supports bluetooth controllers (e.g. PlayStation & Xbox gamepads)
Look and Feel
Improved default skin (Estuary)

Screen redesign
New metadata displays
Changes to playlist views
"Now playing" view
Artwork and image files improvements
Updates GUI controls
PVR / Live TV
Significantly improved live TV experience

PVR reminders
New home screen widgets
Enhanced group/channel manager
Improved navigation and dialog controls
Tags for new/live/finale/premiere
Better performance
API improvements
Subtitles
Timestamp overlays fixed
New dark grey color for subtitles
Opacity for subtitles can be set
Kodi 19 Matrix Download links
As usual you can download the newest version of Kodi from the developer's website (external link). Scroll down a bit to the section "Choose your weapon" and click on the platform you are using.
If you are depending on Kodi addons we highly suggest you to continue using Kodi 18.9 Leia. You can still download older releases of Kodi from it's mirrors page (external link).