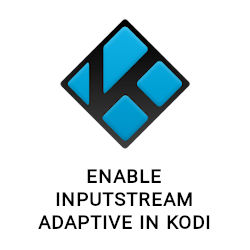 InputStream Adaptive and RTMP Input are two essential and important Kodi addons which are necessary to play certain types of streams. If you are having issues playing streams you may want to check if these two addons are enabled.
In this guide we will explain to you what InputStream Adaptive and RTMP Input are and how to enable them.
Attention: Protect Your Privacy Online
Please remember that streaming certain video content may be illegal in your country. Protecting your privacy online is becoming more and more important. We suggest you to use a VPN. A VPN encrypts your traffic and stops your provider and other authorities from seeing what you do on the internet.
With a VPN you are also able to change your public IP address to gain access to services which may not be available in your location.
We recommend CyberGhost, a VPN service with the highest security standards, fast download speeds for streaming, 9200 servers located in over 90 countries and the most value for your money. CyberGhost allows you to use up to 7 devices and offers dedicated apps for Amazon Fire TV, Android, Windows, iOS and more platforms.
Click HERE to save more than 80% on CyberGhost VPN.
Kodi-Guide.com is not affiliated with the developers of Kodi addons. We do not have any control over the content of Kodi addons nor do we encourage our readers to exercise any form of copyright infringement.
InputStream Adaptive simply explained
InputStream Adaptive is a so-called binary Kodi addon for internet streams. It acts as a demuxer for segmented, multi-bitrate video content. Multi-bitrate means these streams are able to dynamically adjust the quality depending on your internet connection. So if you are having a slow connection these kind of internet streams lower the bitrate for you to ensure a stable playback.
Supported video formats are:
HLS multi-bitrate (.m3u8)
Smoothstream manifest (.ism)
MPEG dash manifest (.mpd)
Also with this addon Kodi is able to play copy-protected content. Offiical streaming services like Netflix and Disney+ are protecting their streams with DRM systems. InputStream Adaptive supports following DRMs:
Microsoft PlayReady (Android only)
Google Widevine
Encrypted HLS streams
RTMP Input simply explained
RTMP stands for "Real Time Messaging Protocol". This protocol is developed by Adobe Inc. to stream and play Flash streams. Some Kodi addons offer Flash videos so you also want to enable RTMP Input in your Kodi settings.
Enable InputStream Adaptive and RTMP Input in Kodi
01 – On your Kodi home screen click on "Add-ons" on the left side.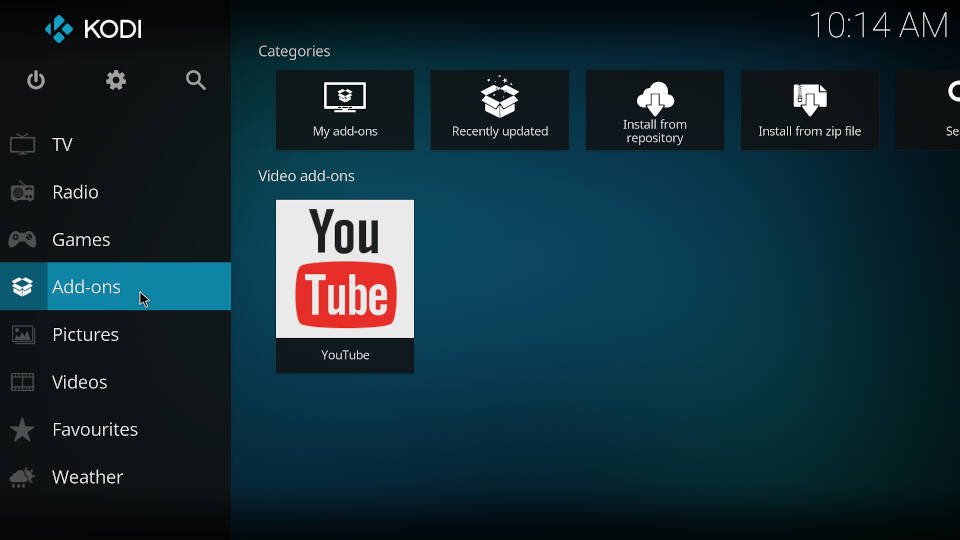 02 – On the top left click on the box symbol.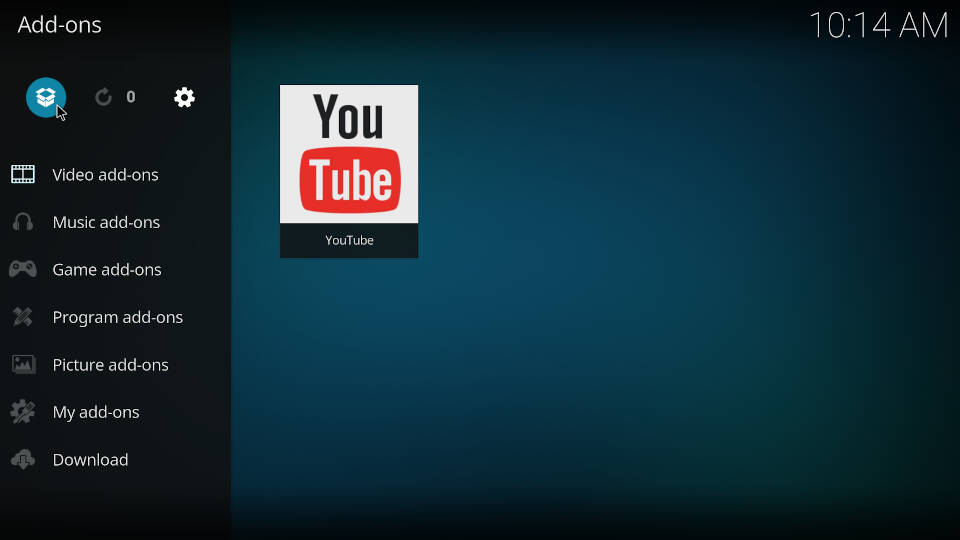 03 – The Kodi addon browser opens. Select "Install from repository".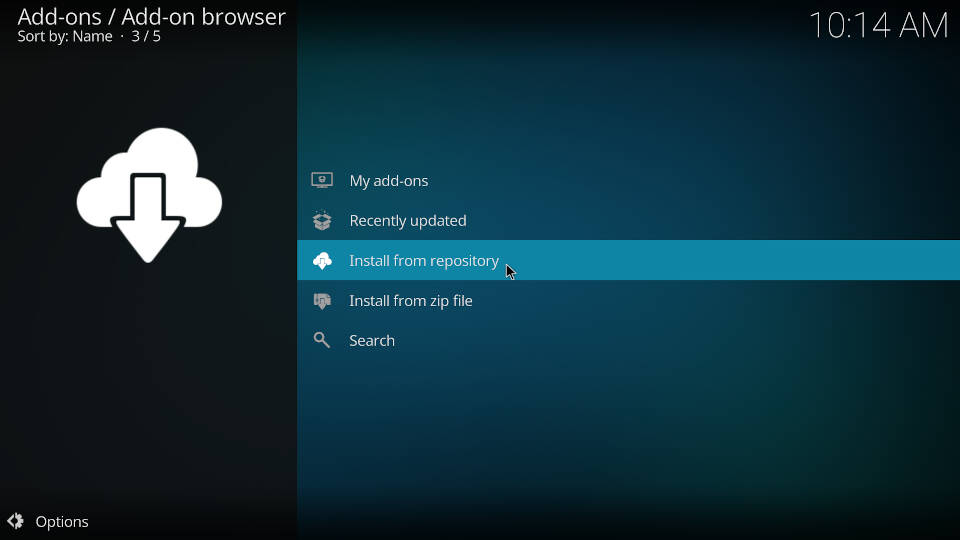 04 – Select the official Kodi Addon Repository.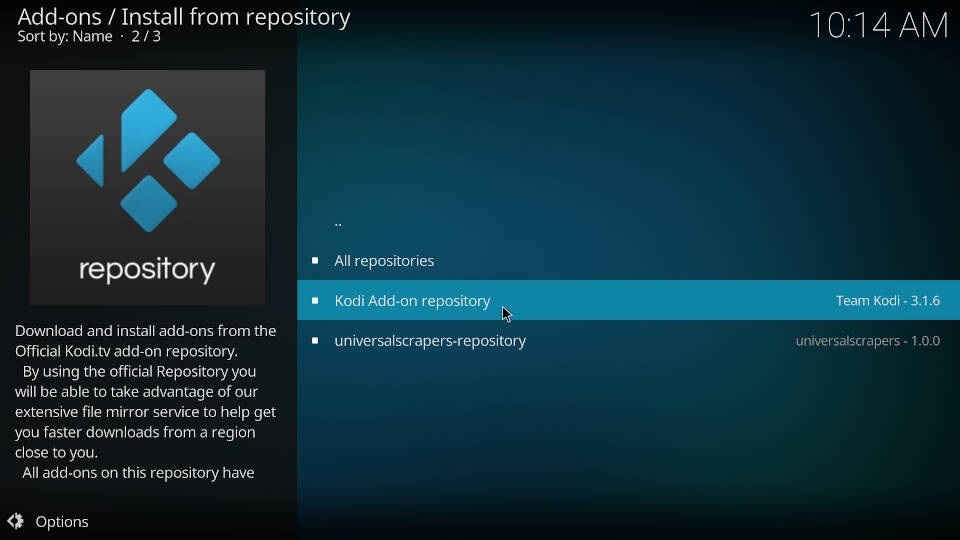 05 – Scroll down and open the category "VideoPlayer InputStream".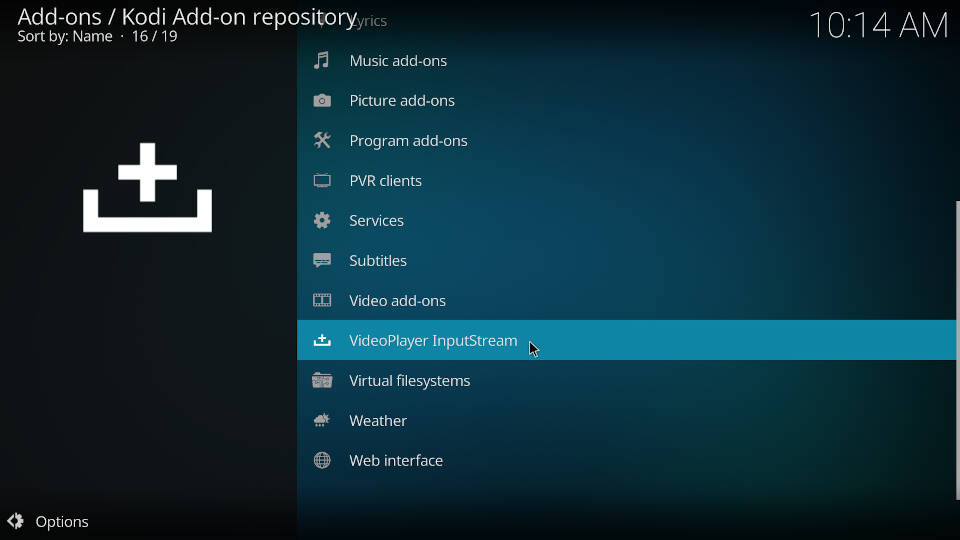 06 – If there are two crosses next to "InputStream Adaptive" and "RTMP Input" these two addons are not working and you need to enable them.
Click on "InputStream Adaptive".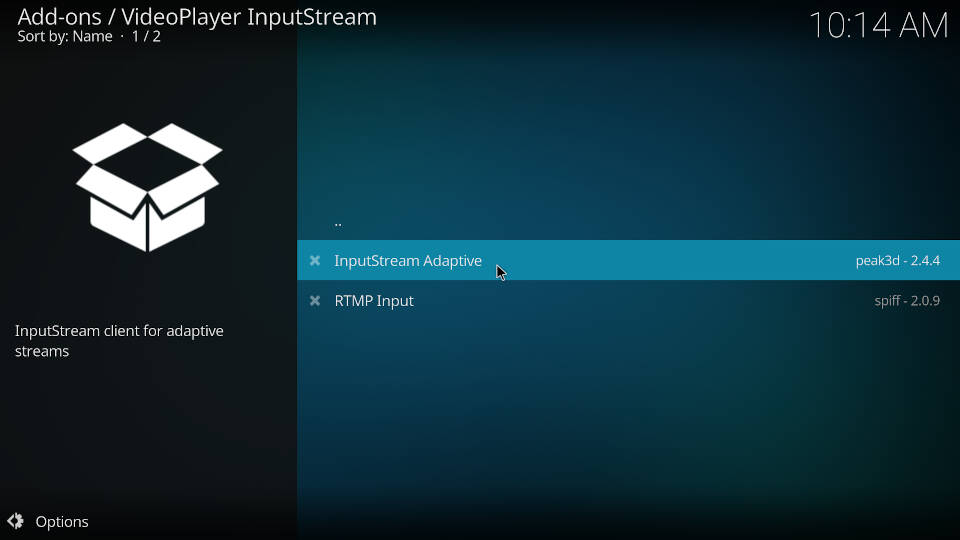 07 – On the bottom select "Enable".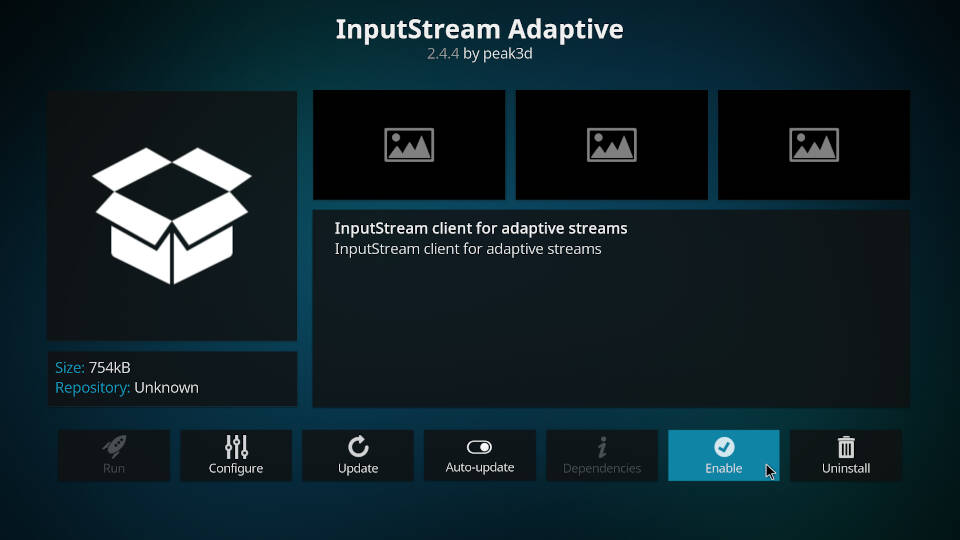 08 – Make sure that there is a checkmark symbol now instead of a cross. Repeat these steps for RTMP Input.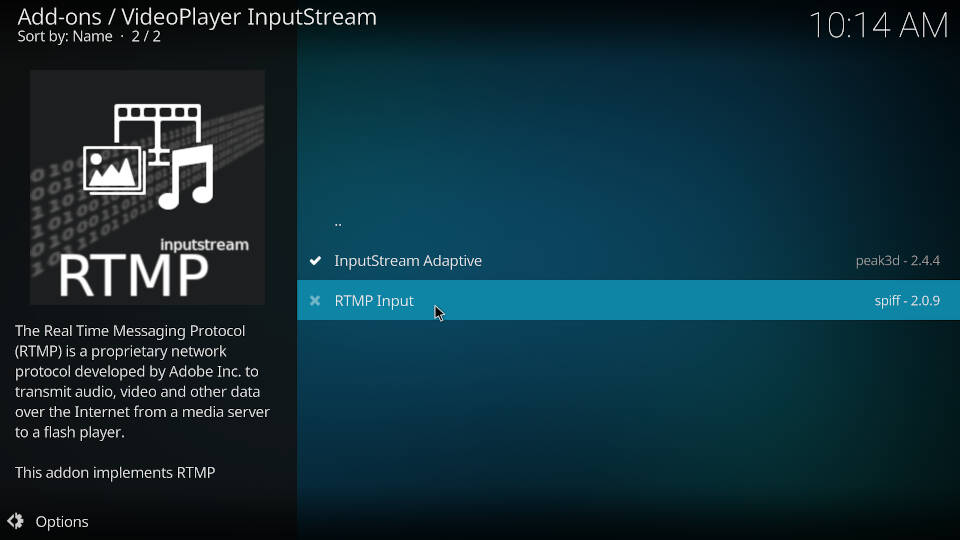 How to install InputStream Adaptive on Linux
When you are using Kodi on Linux it is not possible to install InputStream Adaptive using the graphical user interface of Kodi. The official Kodi website is also not listing Linux as a supported platform for the addon. However there still is the chance to install the InputStream client as some addons may require it.
Linux users need to open up a terminal with root permissions and execute the following commands one by one:
sudo apt update
sudo apt-get install kodi-inputstream-adaptive
The first command "sudo apt update" will update all repositories your Linux installation is using. The second one is installing InputStream Adaptive for Kodi.